Welcome to WIOTT 2021
Paris, France | October 15-17, 2021
(

CFP Flyer)
Workshop on Internet of Things Technologies (WIOTT 2021) will be held in Paris, France during October 15-17, 2021.

Internet of Things (IOT) is a platform and a phenomenon that allows everything to process information, communicate data, analyze context collaboratively and in the service or individuals, organizations and businesses. In the process of doing so, a large amount of data with different formats and content has to be processed efficiently, quickly and intelligently through advanced algorithms, techniques, models and tools.

WIOTT allows academia to meet industry from the international community to exchange experiences, demonstrate their studies and further advance Internet of Things technologies. You will also have a chance to discover the fascinating culture and architecture of Paris, try out the local cuisine, and discover the city's hidden gems.

As one of workshops of ICCSIT, we look forward to seeing you at WIOTT 2021.
Important Dates
Submission Deadline: September 15, 2021
Notification Deadline: October 1, 2021
Registration Deadline: October 8, 2021


Listener Registration
If you do not have paper submission, you are welcomed to register as the listener via Online Registration System to attend the conference.
The conference secretary at wiott@iacsit.org will contact you after receiving your registration.


Contact Us

Ms. Luna Wu

wiott@iacsit.org

+86-18000547208

09:30--18:00
Monday to Friday (GMT+8 Time Zone)
Publication
Paper accepted by WIOTT 2021 will be published in one of the following Journals after review process. Welcome you to submit the paper by Online Submission System.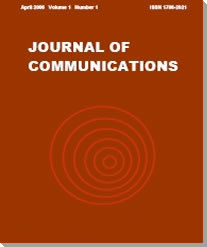 Journal of Communications
(JCM, 1796-2021 (Online); 2374-4367 (Print))
Abstracting/Indexing: Scopus, EBSCO; Google Scholar; CrossRef; etc.


Paper Template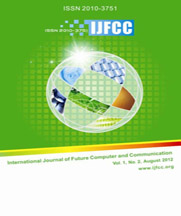 International Journal of Future Computer and Communication
(IJFCC, ISSN: 2010-3751 (Print))
Abstracting/Indexing: Crossref, Electronic Journals Library, EI (INSPEC, IET), Google Scholar, EBSCO, etc.


Paper Template


Paris, France
For all the talk of its fêted spring, Paris is truly a perennial city. In fall and winter, when tourist crowds are sparse, the city's cafés still hum and the streets throng with natives — well-dressed, portfolio-armed and back to work, refreshed from their own summer escapes. Running on equal parts pride and panache, this everyday Paris — found in sidewalk cafés or in the bookstalls lining the Seine — is equally exciting as any of the city's grand monuments. The soaring Eiffel Tower, the mammoth Louvre Museum, the cathedral of Notre-Dame — these are all worth seeing, to be sure, but even at street-level, Paris rises above its own hype.



Latest News

August 16, 2021
Due to continued COVID-19 disruption, the Organizing Committee has decided to extend the submission deadline to September 15, 2021.

July 11, 2021
To slightly give more room to our participant who might have been affected by the COVID-19 pandemic situation, the deadline for paper submission has been extended to August 15, 2021.
Technical Supporters