Welcome to WIOTT 2022
Full Virtual Conference | October 14-16, 2022
(

CFP Flyer)
The 2nd Workshop on Internet of Things Technologies (WIOTT 2022) will be held online during October 14-16, 2022.

Internet of Things (IOT) is a platform and a phenomenon that allows everything to process information, communicate data, analyze context collaboratively and in the service or individuals, organizations and businesses. In the process of doing so, a large amount of data with different formats and content has to be processed efficiently, quickly and intelligently through advanced algorithms, techniques, models and tools.

WIOTT allows academia to meet industry from the international community to exchange experiences, demonstrate their studies and further advance Internet of Things technologies. You will also have a chance to discover the fascinating culture and architecture of Japan, try out the local cuisine, and discover the city's hidden gems.

As one of workshops of ICCSIT, we look forward to seeing you at WIOTT 2022.

Important Update
With the COVID-19 pandemic continuing to have a huge impact on face-to-face conference, our priority is always the safety of our attendees, so the organizing committee have decided to shift ICOAI to a full virtual conference. We are excited at this opportunity to reinvent our event and are working hard to bring you a fabulous virtual conference experience.
Important Dates
Submission Deadline: September 15, 2022
Notification Deadline: September 30, 2022
Registration Deadline: October 7, 2022


Listener Registration
If you do not have paper submission, you are welcomed to register as the listener via Online Registration System to attend the conference.
The conference secretary at wiott@iacsit.org will contact you after receiving your registration.


Contact Us

Ms. Luna Wu

wiott@iacsit.org

+86-18000547208

09:30--18:00
Monday to Friday (GMT+8 Time Zone)
Publication
All papers will be strictly double blind reviewed by the program committee and reviewers, and accepted papers after proper registration and presentation will be published in one of the following Journals based on the topic of paper. Welcome you to submit the paper by Online Submission System.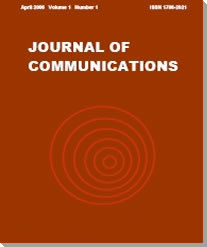 Journal of Communications
(JCM, 1796-2021 (Online); 2374-4367 (Print))
Abstracting/Indexing: Scopus; DBLP; CrossRef, EBSCO, Google Scholar; CNKI, etc.


Paper Template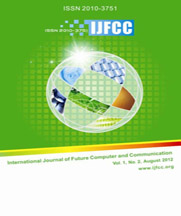 International Journal of Future Computer and Communication
(IJFCC, ISSN: 2010-3751 (Print))
Abstracting/Indexing: Crossref, Electronic Journals Library, INSPEC(IET), Google Scholar, EBSCO, etc.


Paper Template


Tokyo, Japan
Tokyo is Japan's capital and the world's most populous metropolis. It is also one of Japan's 47 prefectures, consisting of 23 central city wards and multiple cities, towns and villages west of the city center. The Izu and Ogasawara Islands are also part of Tokyo.



Latest News

August 16, 2022
Due to continued COVID-19 disruption, the Organizing Committee has decided to extend the submission deadline to September 15, 2022.

July 6, 2022
Due to continued COVID-19 disruption, the Organizing Committee has decided to extend the submission deadline to August 15, 2022.
Technical Supporters